Welcome to our 2018 Annual Grand Final Live Updates post! It's here, the Jubilee Grand Final we've been waiting so eagerly. If you're away from home but would like to stay in touch with the latest updates, or if you'd perhaps like to get a quick recap of the Jubilee Grand Final, then this is your place to be.
19:51 p. m. ITALY IS YOUR JUBILEE CHAMPION! 11 points from Kazakhstan was enough to seal the deal.
19:44 p. m. USA (now in 2nd place) and Norway cut the gap to Italy. However, they are still 28 and 30 points, respectively, behind the leaders with only 3 votes to go.
19:40 p.m. Tunisia awards big points to Moldova, Italy and USA. With Italy just about to secure the victory, Tunisia is looking to remain in the Committee.
19:14 p. m. After some delays, Poland awards big points to Greece, Finland and Austria. No points for any of the previous top 3.
19:05 p.m. Problem with the Polish votes.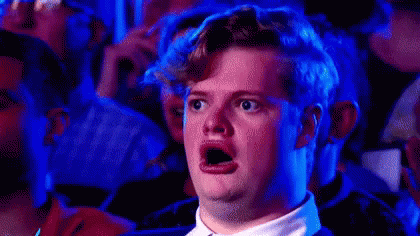 18:55 p. m. New Zealand awards maximum to Brazil, other big points to Italy and Ireland. With Norway getting no points, Italy extends its lead to enormous 25 points.
18:42 p. m. Irish jury surprsingly liked the Maltese entry, and has awarded them by far the highest score of the day – 12 points. Silver for France, bronze for Netherlands. Norway cuts the deficit to 15 points. USA overtakes Portugal to slot onto the final podium position.
18:30 p. m. Someone might not be pleased by Tunisia's 12. Bestmen, ahem…
18:27 p.m. Norway awards the maximum points to Tunisia, silver goes to Poland, bronze to Netherlands. A single point to Italy extends their lead over Norway to 21.
18:19 p. m. Russia receives its first gold thanks to the French jury. Norway scores 11, Tunisia 10. Norway cuts back 3 points to Italy.
18:07 p. m. We are experiencing delays… Hopefully not for long.
17:59 p. m. We are about the start the very final session. Good luck everyone!
17:00 p. m. Antarctica has once again won the WINTERFERST title, following the special WINTERFEST champions presentation.
16:18 p. m. Brasilia is on 405 points, only 124 more than second placed Foz do Iguacu. Ouro Preto is 3rd on 248. Next session starts in 100 minutes, see you then!
16:16 p. m. Third session is now concluded.
16:15 p. m. Committee is in ruins. If Italy wins then both Iran and Denmark are going out.
16:13 p. m. Denmark fails to award points to Italy, could they presidential days be numbered? Big points for Ireland, New Zealand and Slovakia. Norway cuts back one more point.
16:00 p. m. Slovenia awards the maximum to Croatia, silver to France (third straight medal) and bronze to Russia. Norway cuts the Italian lead by a single point.
15:48 p. m. Another 7 points for Italy, extending their lead to now massive 25 points. Slovakia awards 12 to Finland, 11 to New Zealand, 10 to France.
15:34 p. m. Venezuela gives Romania the maximum in their first ever TISC votes. Big points for France and Russia. Italy took 7 points, and extended their lead to 18 points. Is this the turning point?
15:30 p. m. Brazil just became the first entry to achieve a double digit long point scoring streak since 2016 Open!
15:22 p. m. Greece awards the maximum to USA, their first points in a long while. Sweden gets its first medal, while Great Britain continues to climb with 10 points score. Both Italy and Norway remained scoreless, while Portugal scored a single point to be now 26 points behind.
15:11 p. m. Austrian debutants award gold medal to Brazil, silver to Portugal, bronze to Italy. Italy now extends their lead to 11 points. Portugal is trying to keep up, 27 points behind.
14:59 p. m. Current standings.
14:58 p. m. For a moment it looked like Norway might be running away, having scored 10 from Great Britain. Italy had other plans however and scored 12! Silver for India.
14:46 p. m. Great Britain scores much needed 12 points from Switzerland. Ireland gets 11, Germany 10. No points for Italy and Norway. Portugal climbes to 3rd place, 21 points behind the leading duo.
14:38 p. m. Moldovan votes have ended Norway's seven votes long point scoring streak, longest of the contest so far.
14:34 p. m. Moldova awards big points to Serbia, Romania and France, none of which are in the top half of the leaderboard. Italy has meanwhile closed the gap and is now AGAIN tied with Norway on 104 points. Switzerland is 3rd on 78.
14:24 p. m. Croatia awards the maximum to Switzerland, Norway gets silver, Kazakhstan bronze. Italy scored 9 points and is now 7 points behind the Norwegian leaders. Colombia has quadrupled its overall points following these votes.
14:12 p. m. Slovakia recives the first maximum score of the second half. First medal for Austria, 10 points for France. Norway takes command on their own, 5 points ahead of Italy.
14:01 p. m. We're live again, after a nice lunch break. Russia is about to present its votes.
12:27 p. m. Brasilia is running away in the team championship segment, having scored 250 points so far. Gramado is second on 186 points, while Ouro Preto is further 11 points behind in third place. Next session starts in about 90 minutes, so see you then!
12:18 p. m. Half-way standings.
12:13 p. m. Lithuania concludes the mid-morning session. Big points go to Germany, Great Britain and Italy. Great Britain therefore ends its 18 turns long pointless streak. Norway and Italy are now tied for the lead.
11:59 a.m. Norway is ON FIRE. Maximum score from Colombia takes them into the lead, 4 points ahead of Italy who remained scoreless through the Colombian votes. Big points for Portugal, Croatia.
11:54 a.m. Never too early, I guess.
11:46 a.m. Another maximum score for the Kiwis from Bulgaria! Norway gets second straight silver, while Argentina scores another bronze. Italy is a new leader, now 3 points ahead of USA. Norway is now only 8 points behind.
11:34 a.m. Mexico awards maximum points to Ireland. Other big points go to Norway and Brazil. USA's lead is now a single point over Italy. Norway climbed to 3rd, 16 points of the pace.
11:29 a.m. Slight controversy with the Portuguese votes.
11:21 a.m. Netherlands receives maximum score from Portugal. Tunisia scores 11, Finland 10. USA extends it's lead to 10 points.
11:12 a.m. Current standings.
11:10 a.m. Algeria once again puts on a show with their votes. Gold goes to Slovakia, other medals to Switzerland and Moldova. With Azerbaijan scoring its first points, I'm happy to report that once again everyone is on board!
10:59 a.m. New Zealand receives 12 from Azerbaijan, only their second point score of the entire contest. Portugal and Germany are the other two big points scorers. Both Serbia and Colombia score their first points. Top of the order remains unchanged.
10:50 a.m. Gramado is leading the team championship with 153 points, Brasilia is close by on 146. 3rd placed team, Foz do Iguacu, is on 104 points.
10:48 a.m. We have the biggest gaps of the competition so far.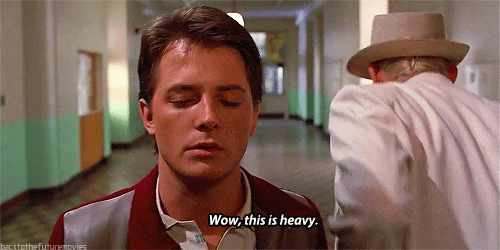 10:45 a.m. Finland awards a gold to the current leaders, the United States. Silver for Croatia, bronze for Italy. USA extends its lead to 8 points. Norway climbs to 3rd place, 22 points behind the pace.
10:36 a.m. Serbia awards medals to Tunisia, Greece and Bulgaria. USA extends their lead by a single point. Top 5 positions remain unchanged.
10:25 a.m. Canada awards maximum points to Lithuania. Estonia gets their first ever TISC medal, while Argentina scores 10 points. With a new 9 points score USA climbed into the lead with 54 points, 5 more than Italy in 2nd and 11 more than Poland in 3rd.
10:15 a.m. Meanwhile, Azerbaijan, Colombia, New Zealand and Serbia are still waiting for their first scores of the contest.
10:14 a.m. Great Britain and Indonesia have been scoreless in 9 straight votes. Sadly, they both break their record pointless streak.
10:10 a.m. India awards the maximum points to Brazil. 11 for Italy who now become the sole leaders. Switzerland gets its first medal of the contest.
9:58 a.m. Proceedings are about to continue with India's votes. Are you ready people?
9:08 a.m. Team Brasilia is leading the team championships with 95 points. They are followed by Gramado with 94 and Manaus with 81.
9:07 a.m. Wise words. Wise words.
9:06 a.m. First session is completed. See you back in one hour.
9:05 a.m. Antarctica somehow expectedly awards 12 points to Brazil's "Bird With No Feet". 11-8 point scores go to their team members from Gramado.
8:53 a.m. Time for the first ever Antarctic votes. They will not officially count however.
8:50 a.m. Kazakhstan receives its first ever 12 thanks to Dezbee's votes! 11 for Mexico, 10 for Iran which are also their first points. Now we have a three way tie for the lead on 36 points – Italy, Norway, USA. Algeria is one point behind.
8:32 a.m. Committee member from Iran awards 12 to the USA. Aside from that, Iran also awards first medals to Romania and Ireland. With this gold, USA takes command in the overall tally with 36 points, one more than Algeria.
8:24 a.m. Italian Committee has spoken. One of these is the winner: Portugal, USA, Argentina, Russia, Estonia, Algeria, Ireland, Germany, Tunisia, Austria, India, Switzerland. Algeria extends the lead to 8 points.
8:21 a.m. Team Foz do Iguacu got its nickname – Team Furs!
8:11 a.m. Sweden awards the 12 to Denmark, Scandinavian neighbours! Big points for India and Finland. Algeria takes command meanwhile!
7:56 a.m. Indonesia sure liked Algeria, douze points! Slovakia and Croatia get their first medals as well. It's as tight as ever!
7:46 a.m. Germany gets 12, Poland 11, Finland 10. Still no nation has two medals. Italy takes command with 27 points despite having no medals.
7:34 a.m. Argentina liked Moldova, Denmark and India! Netherlands however remains in the leading position.
7:20 a.m.  Germany awards the 12 to Greece, 11 to USA, 10 for the Dutch. Netherlands takes command with 19 points!
7:13 a.m. First ever gold for Norway! Portugal and Indonesia score big too to round of the current top 3.
6:59 a.m. Here we go – Brazil is about to cast the first votes!
6:50 a.m. It's a Jubilee miracle!
6:13 a.m. Oh, noooo. Not a good start for the Jubilee.
5:58 a.m. Testing… Testing… And we're live!